Nazionalità: Italy
Data di nascita: 13/09/1993
Nickname: The long-distance racer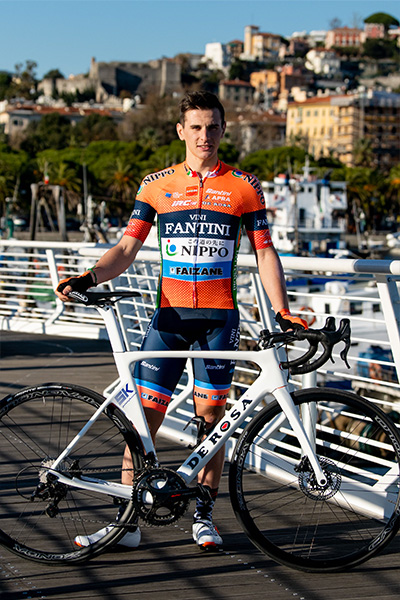 Best Results
2018 - Tour of China, tappa 6
2018 - Xingtai Tour, tappa 1
2018 - Xingtai Tour, classifica generale.
Bio
Past professional with the NIPPO Vini Fantini Faizanè team in 2018 he immediately collected three successes with the team, also performing an excellent role of gregarious and shoulder for the team's sprinters. Professional runner always at the service of his companions, but ready to sting on the occasion.
Recent Awards
1° - stage 18 - Giro d'Italia